The People's Own Savings Bank (POSB) is thrilled to unveil a USD ZIPIT Send and Receive service, a seamless, secure and hassle-free solution for transferring USD funds between POSB and other banks. This is an exciting new banking service that will redefine the way customers handle USD bank-to-bank money transfers.
The USD ZIPIT Send and Receive is a result of a partnership with ZimSwitch, the national electronic funds switch of Zimbabwe.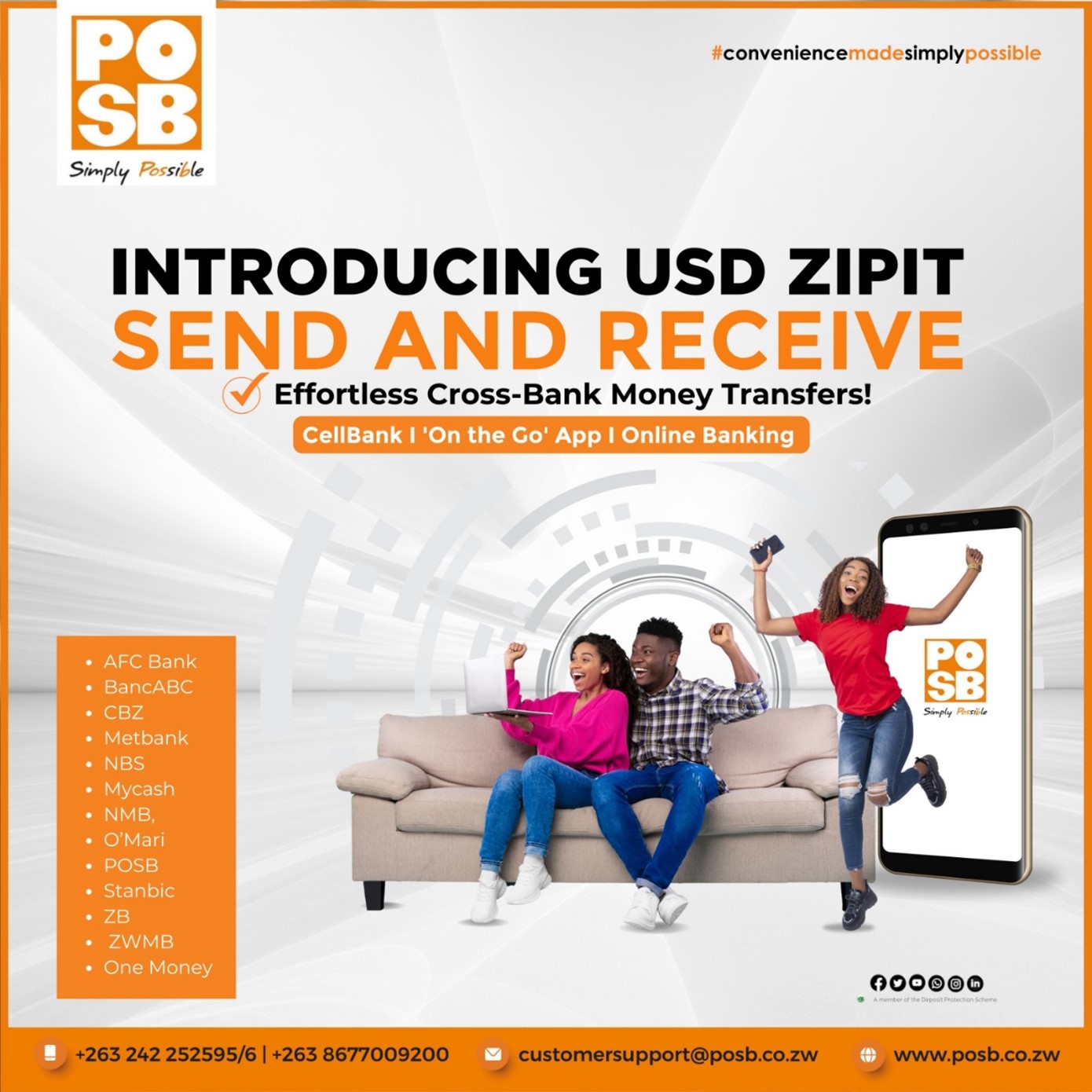 The service allows customers to send and receive USD across various banks and mobile operators that are certified and ready to transact on USD ZIPIT.
Some of the key highlights of the new USD ZIPIT Send and Receive service are:
Swift and Effortless Transfers: With USD ZIPIT, customers can send money across banks with ease and convenience. Customers can enjoy immediate access to recipient 24/7 with no need to drive to the service centres.
This service ensures seamless, fast and efficient USD transfers through POSB internet banking or mobile banking.
Utmost Security and Peace of Mind: Customers can rest assured that every transaction conducted through USD ZIPIT is fortified with top-tier security measures. The service uses secure encryption and authentication protocols to protect customer data and funds. With this service, no need to bear the burden and risk of carrying cash.
So go ahead, use the POSB's USD ZIPIT Send and Receive service and experience the convenience, security and speed of bank-to-bank USD transfers.
Exciting times lie ahead!